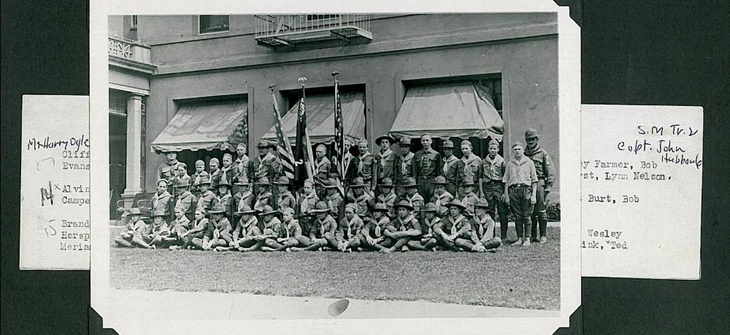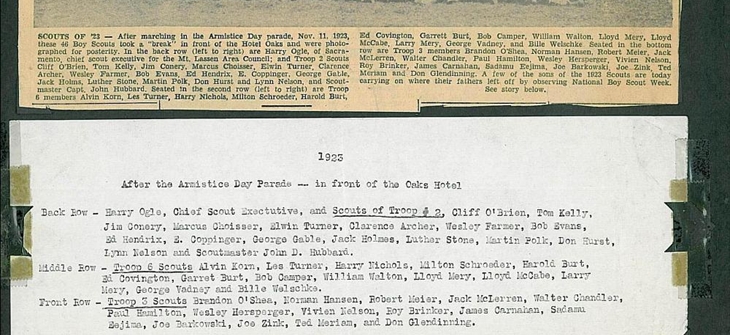 Alumni, History & Community Service
Welcome to the Alumni and History Page
This page is under construction and our intent is to share some of the early history and treasured memorabilia from our long history. Other ideas for this page include the sharing of messages from Troop 2 Alumni on how Scouting influenced your life. Community service is a vital part of the Boy Scouts of America, and we hope to show how Troop 2 supports our community.
About our History
Some years ago, the Troop 2 Photo album was re-discovered and reunited with the Moose Miller Family. Fortunately, the Miller Family was most willing to share the photos of the pictures dating back from the 1940's when Moose Miller was Scoutmaster of Troop 2. In the coming weeks, these photos will be shared for all to enjoy.
If you have any thought or ideas, drop a note and share your thoughts.